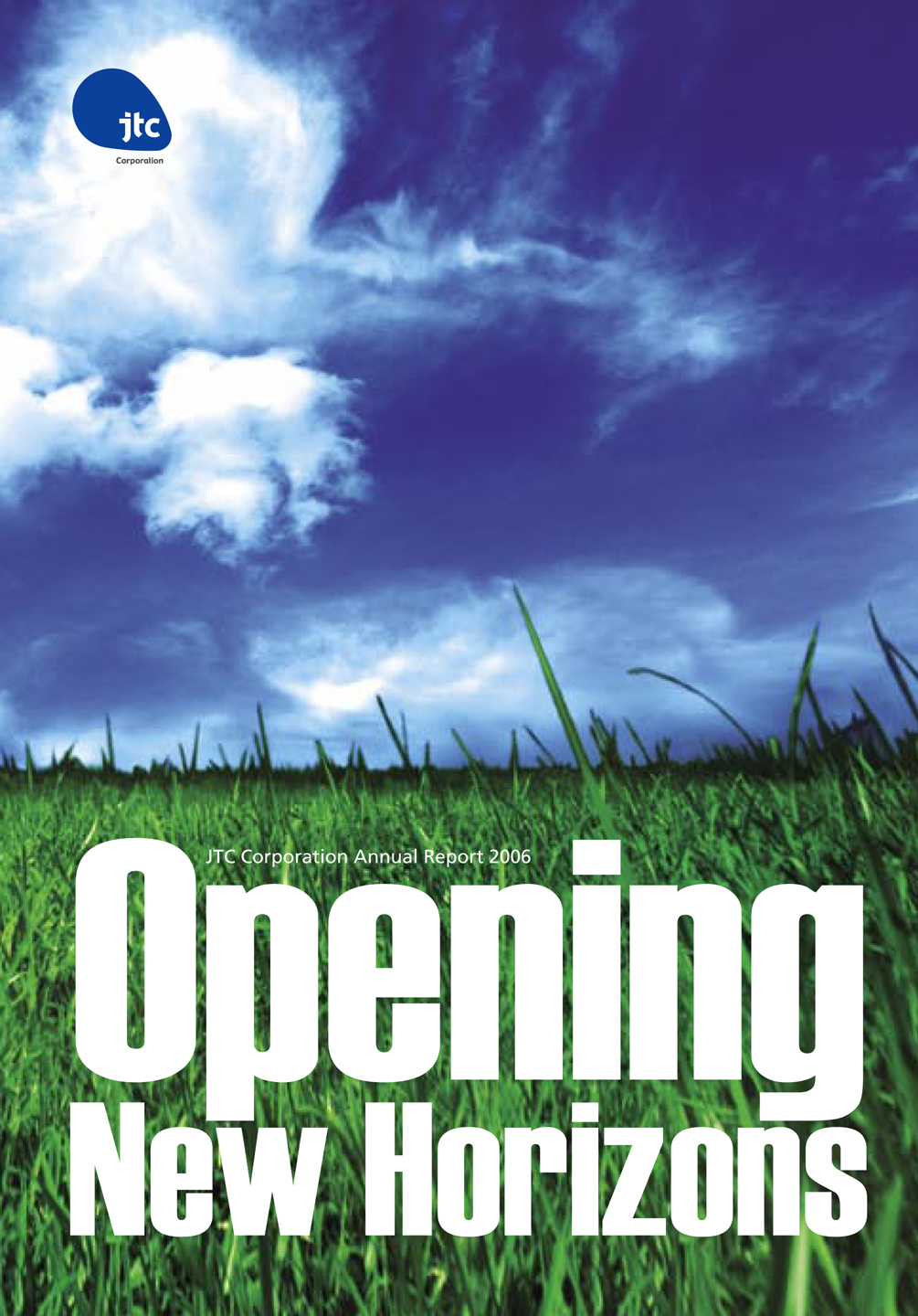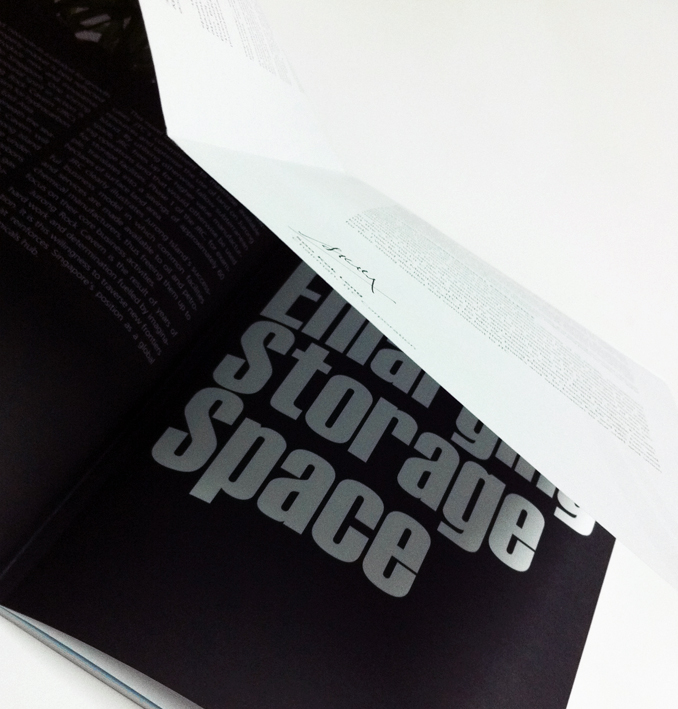 /
Jurong Town Council Annual Report
ART DIRECTION | CONCEPT DEVELOPMENT | DESIGN
JTC Annual Report 2006 [PDF]
An Epigram design and production
Copywriter: Roger Hiew
Photographer: Frank Pinckers


OPENING NEW HORIZONS
JTC is Singapore's leading industrial infrastructure specialist spearheading the planning and development for Singapore's growing industrial needs. Space is a big challenge in land scarce Singapore. JTC has to constantly innovate and collaborate in order to create more space to meet industrial and economy demands.
To showcase JTC's success, this report was designed to look compact, but it opens up to a bigger size and features projects using space in unconventional ways.