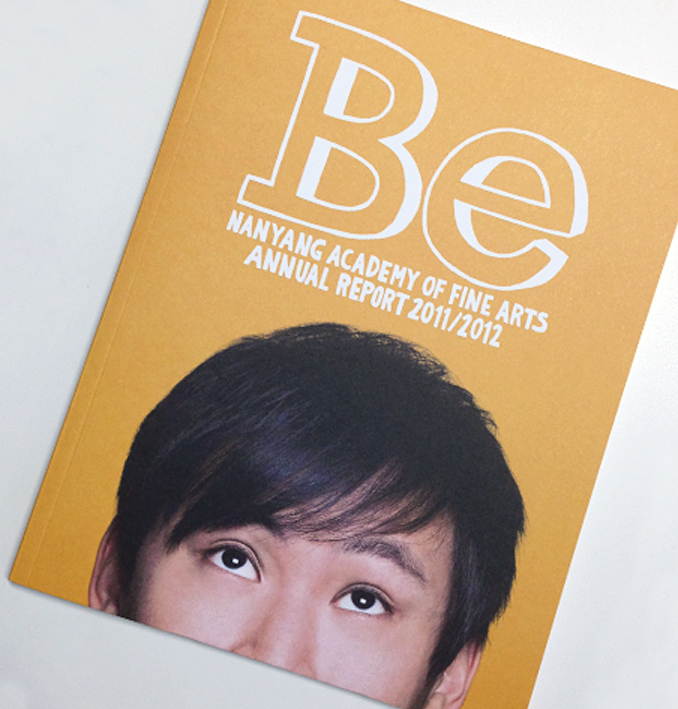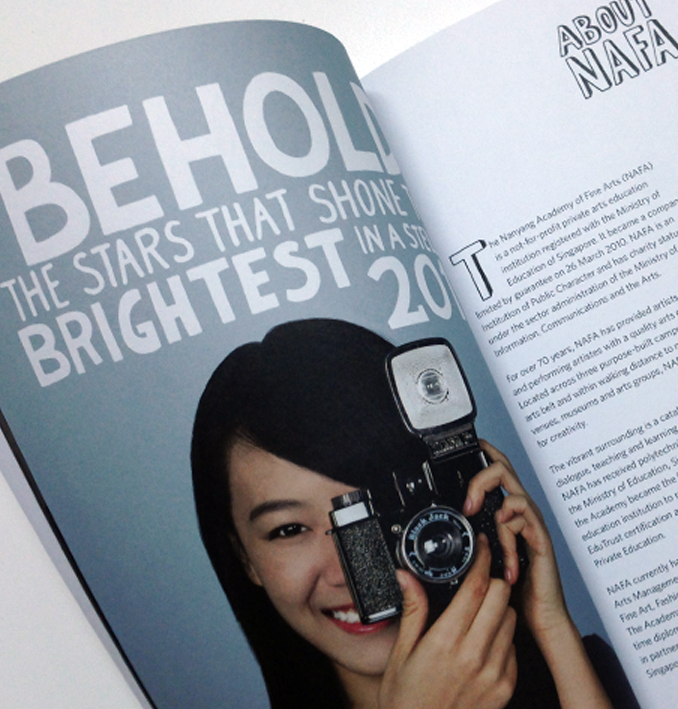 /
Nanyang Academy of Fine Arts Annual Report
CONCEPT DEVELOPMENT | ART DIRECTION | DESIGN
NAFA Annual Report 2011/2012 [PDF]
An Epigram design and production
Copywriter: Roger Hiew
Photographer: Amos Wong
Typography Illustrated by Double Xuan


BE
An annual report for the Nanyang Academy of Fine Arts (NAFA), reflects the creative expression of its students, to BE what they can be with the support and training that NAFA offers. The themetics reflects NAFA focus and creditability as an art's academy.


BEING effective in helping aspiring artists be all they can be is why we exist.
BEFORE anyone in Singapore NAFA has been championing the arts for 74 years.
BEYOND the mainstream, we have a wide range of arts courses on offer
BETTER teaching methods and better-prepared students are what NAFA strives for.